Capital Markets Event - September 2018
Tate & Lyle hosted a Capital Markets event on Wednesday 12 September 2018 at our Commercial and Food Innovation Centre in Hoffman Estates, Illinois, and on Thursday 13 September 2018 at our corn wet mill in Lafayette, Indiana.
The event was hosted by Nick Hampton, Chief Executive; Imran Nawaz, Chief Financial Officer; and other members of the senior leadership team.
An archived audiocast of the presentations from the plenary sessions, and the presentation materials are available on our website in Results and Presentations.


Annual report
You can download and read our recent annual reports here.


Results and Presentations
Find information on our upcoming financial announcements, and download and read our previous results and presentations here.


Latest share price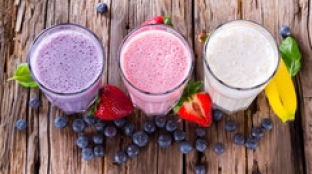 At a glance
Tate & Lyle is a vibrant, global and hardworking environment. Our promise is to Make Food Extraordinary and all our people have an important part to play in making this happen.