23 May 2019 - Results for Year Ended 31 March 2019
Webcast and Conference Call details
A presentation of the results by Chief Executive, Nick Hampton and Chief Financial Officer, Imran Nawaz will be audio webcast live at 10.00 (BST) on Thursday 23 May 2019.
To view and/or listen to a live audio-cast of the presentation, visit this link. Please note that remote listeners will not be able to ask questions during the Q&A session. 
A webcast replay of the presentation will be available within two hours of the end of the live broadcast on the link above. 
For those unable to view the webcast, there will also be a live teleconference facility for the presentation. Details are given below:
Dial in details:
UK Dial in number:  +44 (0)330 336 9127
US Dial In number:  +1 323 794 2094
Password: 9121419
There will be no replay facility for the teleconference. Please use the link above to view the webcast replay.  
 


Annual report
You can download and read our recent Annual Reports here.


Results and Presentations
Find information on our upcoming financial announcements, and download and read our previous results and presentations here.


Latest share price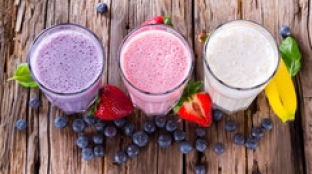 At a glance
Tate & Lyle is a vibrant, global and hardworking environment. Our promise is to Make Food Extraordinary and all our people have an important part to play in making this happen.