This is how we do things at Tate & Lyle and always has been; we ask the same of everyone who comes to our sites – not just our employees and contractors, but customers and visitors too.

One accident or injury is one too many. Our target is zero and every day we focus on safety in our business.
 
Health and Safety performance
Our Environment, Health & Safety (EHS) Advisory Board, led by our Chief Executive, meets quarterly and oversees our EHS performance and the Journey to EHS Excellence (J2E) programme.
Our J2E programme, which is designed to involve everyone within Tate & Lyle in strengthening our EHS performance and culture, is supported by a global EHS management system Each year, senior executives visit sites to meet employees and contractors to discuss EHS and identify key issues. This first-hand insight helps us to review and improve our EHS practices and address any specific concerns employees may have.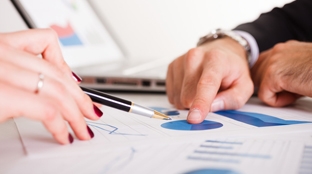 Annual Report
Each year we publish in our Annual Report our key safety performance indicators and how we have performed.