Four years later in 1848, he had founded the 'G.C. Hahn & Co. factory for preserved food' – only to have it threatened by the outbreak of real revolution across Europe that same year when he was blockaded by the Danish navy.
At that time, food preservation was more of a craft than an industry; cooking preparation was done by hand, and Hahn's team sterilised food in open hot water baths so it could be canned or bottled for long sea voyages. Hahn traveled to Paris in 1872 to buy some of the world's first autoclaves, which allowed sterilisation at higher temperatures, and by 1889 he was ready to hand over a thriving business to his sons. The firm continued to export preserved food until the outbreak of World War Two.
It was the founder's 22 year-old great-grandson, Georg Friedrich, who brought the business back to life in 1951.
He oversaw the end of the company's 100-year work with canned vegetables and jams, and the beginning of its work with food stabilisers. In 1957, he entered into partnership with Italian food company Cesalpinia SpA, and when he died in 1997, he had founded subsidiaries in France, North Wales, Australia, Holland, Hungary, Russia, Poland, the Czech Republic, Spain, Egypt and Brazil.
His daughter Katharina Hahn took over the business in 2002, the fifth generation of the family to run it. Tate & Lyle acquired an 80 per cent share in G.C. Hahn & Co. in 2007.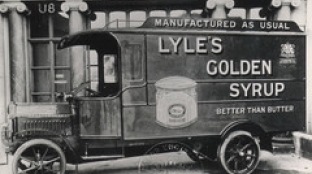 Learn more
Find out more about the history of Tate & Lyle by visiting our history page.