Understanding Sweeteners
90% of consumers say taste is their top purchase motivator.
Our portfolio of sweetening solutions can help to reduce sugar without sacrificing the sweetness that consumers enjoy. Many of our sweetening solutions offer more sweetness than sugar — and often none or only a fraction of the calories — so you can use less to achieve the same level of sweetness. Replacing sugar can also affect mouthfeel, bulk, texture, browning, and more, so the greatest challenge often lies in delivering a satisfying sensory experience consumers know and love.
The Tate & Lyle sweetener portfolio and combined solutions deliver on affordability, health and wellness, and most importantly the taste experience, to enable our customers' goals for their products. Our expertise lies in developing innovative solutions with societal benefits. Nobody has a more comprehensive, educated and mindful approach to sweeteners.
Global Head of Sweeteners, Innovation & Commercial Development
Sweetener solutions
Our expert scientists work in partnership with you to find a solution or product that suits your unique needs, and enables you to create extraordinary foods and beverages.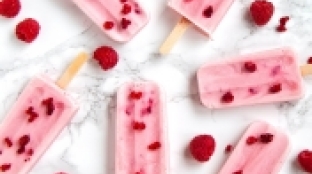 Sugar & Calorie Reduction Solutions
Tate & Lyle's sugar & calorie reduction solutions can make your foods and beverages extraordinary.
Sweeteners WYSIWYG - applications
Tried and tested ingredients
The quality and nutritional benefits of our ingredients are backed up by extensive research and close working relationships between Tate & Lyle, scientists and academics. Not only do we understand the ingredients themselves, but also how they work together, so can offer you the critical support you need in developing world-class products.
Explore our sweeteners know-how
SPLENDA® Sucralose
Zero calorie sweetener – approx. 600X sweeter than sugar
SPLENDA® Sucralose tastes like sugar, without any unpleasant aftertaste and maintains its sweetness over a long shelf life.
PUREFRUIT® Monk Fruit Extract
Natural, zero-calorie sweetener made from monk fruit
PUREFRUIT® Monk Fruit Extract provides an exceptionally clean, natural sweet taste and is 200X the sweetness of sugar with no bitter aftertaste.
TASTEVA® Stevia Sweetener
Natural zero-calorie sweetener made from the stevia leaf
TASTEVA® Stevia Sweetener delivers a clean, sweet taste with no bitter aftertaste — even at higher usage levels.
TASTEVA® M Stevia Sweetener
This premium stevia sweetener offering, Rebaudioside M, is produced from a stevia leaf extract, delivers zero-calorie sweetness and provides a taste that's remarkably clean and sugar-like, without the bitterness or linger of conventional stevia sweeteners. TASTEVA® M can be used on its own or in combination with other sweetener solutions in our portfolio.
TASTEVA® D Stevia Sweetener
Tasteva D® is a Rebaudioside D that has a clean, sugar-like taste profile and works well in combination with other steviol glycosides, allulose, erythritol and monkfruit. It offers high sugar replacement without the bitterness or lingering often found in conventional stevia sweeteners. 
TASTEVA® Sol Stevia Sweetener
An internationally patent protected breakthrough in stevia technology, TASTEVA® Sol is a premium tasting stevia with over 200x the solubility of Reb M and D products on the market. TASTEVA® Sol solves for solubility challenges often found in beverage concentrates, dairy fruit preparations and sweet syrups, even at high sugar replacement levels.
KRYSTAR® Crystalline Fructose
Enhance taste with less. Slightly sweeter than sucrose.
KRYSTAR® Crystalline Fructose is a nutritive corn based sweetener. It offers a fast sweetness onset and a clean finish.
Stevia Solutions
A plant-extracted sweetener, contributes zero calories, does not raise blood sugar and is 200 to 300 times sweeter than sugar. 
Tate & Lyle has partnered with Sweet Green Fields Co. Ltd. to present a full profile of stevia solutions suitable for any application.
DOLCIA PRIMA® Allulose
All the taste, all the functionality of sucrose with fewer than 10% of the calories
DOLCIA PRIMA® Allulose tastes and functions like sugar, but has over 90% fewer calories and is 70% as sweet as sugar.
Prima Flavour™ (allulose)
Prima Flavour™ acts as a flavour modifier when used at sub-sweetness levels. It has been shown to mask bitterness and enhance certain flavours.
Allulose occurs naturally in small quantities in foods ranging from fruit juice, tomato juice, figs and raisins to dried kiwi fruit, brown sugar and caramel sauce. In order to produce Prima Flavour™ (allulose) in commercial quantities it is produced from corn using an enzymatic process, without chemical addition.
Prima Flavour ™ (allulose) is FEMA GRAS for use as a flavoring in non-alcoholic beverages to decrease bitter notes, improve taste and flavour notes. 
No enzymes or other processing aids are present in the final product.  Prima Flavour™ (allulose) contains no preservatives, colour agents, carriers or artificial additives.
ZOLESSE™ Natural Flavour
This stevia-based product enables a clean, sweet taste and labels as natural flavour (per FDA definition), at an advantaged cost-in-use when compared with other glycosylated stevia extract flavors. ZOLESSE™ Natural Flavour works with stevia sweeteners and astringent flavors to reduce bitterness and linger, helping formulators to achieve the exact taste they need.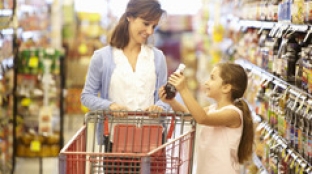 Applying Ingredients
Discover how we turn sweetener products into the best value ingredients for our customers.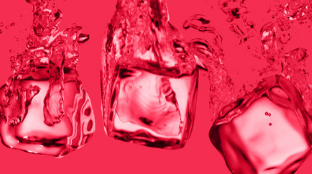 Making stevia work for you
Our stevia-based sweetening solutions overcome the bittersweet challenges associated with stevia, and deliver the taste and mouthfeel consumers want.
This product information is published for your consideration and independent verification. Tate & Lyle accepts no liability for its accuracy or completeness. We may change this information at any time. The applicability of label claims and the regulatory and intellectual property status of our ingredients varies by jurisdiction. You should obtain your own advice regarding all legal and regulatory aspects of our ingredients and their usage in your own products to determine suitability for their particular purposes, claims, freedom to operate, labelling or specific applications in any particular jurisdiction.