Reducing water use
As its name suggests, corn wet milling is a water-intensive process. Water is, of course, a shared resource, which means we need to ensure that our use of water is sustainable not only for ourselves, but the communities we operate in and the planet live on.
In 2020, we set ourselves a target to reduce water use intensity by 15% by 2030.
To accomplish our goal, we conducted a global water risk and opportunities assessment to inform our development of meaningful reduction projects that can be tested and then implemented at many sites to improve efficiencies.
Every site in our network has smart water targets as part of their annual strategic planning to sustainably improve control of environmental risks and opportunities. To drive continuous improvement, we established a global team with environmental, quality, and engineering expertise to develop and organise impactful water use reduction projects.
How we're tracking against our targets
✓ 2% reduction in water use intensity (15% reduction by 2030)*
1 - The baseline for our 'Caring for our Planet' targets is the year ended 31 December 2019.
2 – Further details can be found on page 61 of our Annual Report
*This figure represents the amount used in our continued operations following the separation in April 2022 of the Tate & Lyle group into two standalone businesses – Tate & Lyle and Primient.
We believe in having a culture where we truly value natural resources and encourage people to come forward with new ideas on how to conserve them. Our team's guiding principles are reducing water by becoming more efficient and then reusing water within our operations rather than discarding it.
How do you reduce water use in ingredient production? Here are a few examples!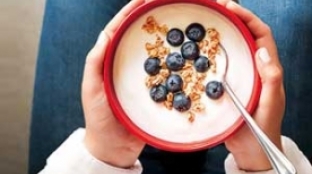 There are more details in our latest Annual Report
Find out how we progressed in the last year and our future commitments in our latest annual report.