Introducing TEXTURE-VANTAGE® Expert Systems
Choosing the right texturiser can be a lengthy and difficult process as it requires time-consuming and costly research to understand how texturisers will be influenced by the other components of the formula. To address this challenge, Tate & Lyle is investing in a suite of cutting-edge texture design tools and is inviting food and beverage manufacturers to work with our scientists as they apply these tools to efficiently solve their formulation challenges.
These TEXTURE-VANTAGE® design tools aim at predicting product and ingredient performance and reducing development time. 
TEXTURE-VANTAGE® is a registered trademark of Tate & Lyle in the UK and EU.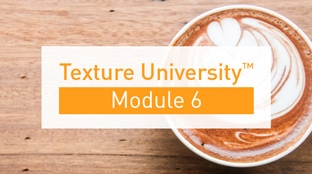 Most recently...
Our latest module, Science and Solutions behind Emulsifying Starch, aired on 13 May 2020 with insights into discerning how emulsifying starch viscosity can be tailored to specific food processes, plus much more! 
TEXTURE-VANTAGE® Expert Systems include:
Latest Texturants News and Trends
Latest Texturants News and Trends