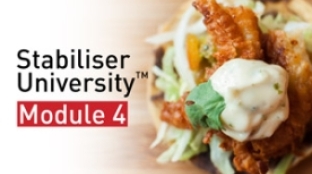 Recap! Stabiliser Solutions – Formulating Multiphase Systems
Module 4 aired on Wednesday 22 June 2022, with an in-depth review of formulating multiphase systems, building on the stabilisation fundamentals covered in our earlier modules.
Created by scientists, for scientists
With a curriculum designed by scientists for scientists, Stabiliser University™ is your chance to learn more, ask questions and solve even your toughest stabiliser formulation challenges. Stabiliser University™ leverages our expertise and research to provide on-going educational webinars on formulating with stabilisers.