Not getting enough fibre in your diet can lead to various health implications regardless of age - from birth to adulthood and later years. Increasingly, people want to know what positive health benefits getting more fibre in their diet can contribute to.
In our quest to help close the fibre gap, we partnered with the British Nutrition Foundation, for its 'Nutrition for Life' news-style programme, developed with ITN Business, an independent production company, to highlight the importance of nutrition throughout the lifespan. As a part of the programme, Dr Kavita Karnik, Tate & Lyle's Global Head of Nutrition, Regulatory and Scientific Affairs, speaks to broadcaster Louise Minchin about the ways that dietary fibre can help people to live healthier lives, from birth right up to older age.
Watch this video to learn how fibre brings benefits at every age: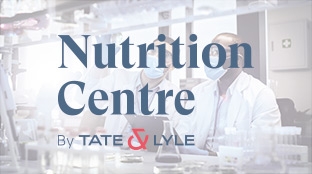 Nutrition plays a key role in consumers' lives
We address the health and nutritional needs of your consumers using our science-based innovative ingredient solutions. Discover how in our Nutrition Centre...