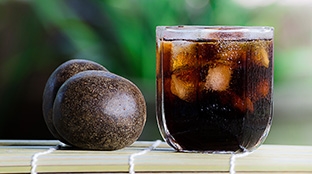 Recap Sweetener University™ module 6!
Module 6 of the Sweetener University curriculum aired on Wednesday 18 May, focusing on Monk Fruit: A Unique Source of Natural Sweeteners. You can still catch the session on demand!
The complete curriculum for modern food scientists
Created by scientists, for scientists
Our full curriculum of courses covers basic to the most challenging sweetener formulations so you can find solutions to create extraordinary products your consumers crave. Sweetener University™ leverages the expertise and research of our scientists to provide quarterly educational webinars on formulating with sweeteners.
Improving Lives for Generations
Our purpose is simple: to help people all over the world make healthier and tastier food and drink choices, whilst supporting our communities and caring for our planet, not just today but for the future.