Behind The Leaf | A Stevia Podcast
Welcome to our new podcast series, Behind the Leaf – a stevia podcast from Tate & Lyle, where we discuss everything about stevia: from science to application, to labeling and safety, to consumer acceptance and the marketplace. 
The Nutrition Centre Podcast
Our Global Nutrition team's Melissa Kaczmarczyk, looking behind the scenes at how we're Improving Lives for Generations for consumers and our customers. Melissa talks to customers, colleagues and research partners about the varying ways nutrition impacts their roles. 
Nutrition Centre Podcast episodes
Our host Melissa Kaczmarczyk, Principal Scientist for North America, Global Nutrition, speaks to Kristie Du of PepsiCo, about how our respective nutrition teams work together to meet customer expectations. 
In this new Nutrition Centre podcast segment, Melissa introduces us to Tate & Lyle's only in-house chef! Meet Christine and discover her role in innovating and shaping how we help our customers meet consumer trends. 
Melissa is joined by her fellow-Nutrition team colleague Ieva Laurie, and Cronan McNamara from Creme Global, discussing our peer reviewed health and nutrition data modelling study into the effects of reformulating everyday foods with added fibre.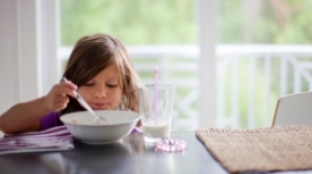 Stay updated with Tate & Lyle news, research and events
Here you'll find our press releases, our thought leadership articles on the important trends in the industry, and other goings on in and around Tate & Lyle!