Our Investments
We are proactive investors investing practically as well as financially by supporting the management teams we back with experience, strategy and networks. We prefer to work as lead investors but occasionally work as syndicate members alongside other investors such as business angels, venture capital funds and corporate investors.
We can invest in businesses around the world.
We invest in technology-based businesses across food science and technology

We generally make an initial investment of £1-2M followed by further amounts of follow-on investment

We consider smaller investments and seed deals when the business is on a very steep growth curve leading to greater capital requirements
Criteria
Make sure your business opourtunity meets our criteria
Amount
Be aware of our preferred investment amount
The Investment Process
Partnerships are important to us. Our aim is to keep the process open and constructive from day one to build the foundations of a long and successful partnership for mutual benefit.
Timing
We don't delay in making decisions so management teams know where they stand and can get on with building the business whatever the outcome.
Communication
When we decide not to invest, we do our best to give useful and honest feedback to explain our decision.
If we are interested, this is what you can expect in terms of requests from us:
You send us a brief executive summary by email

We will then ask you to write a business plan

We may then invite you to an initial presentation by you and your management team at  our London offices or by phone
If initial meetings go well, we go into a more detailed due diligence phase that usually involves multiple meetings with management, requests for information and a series of site visits to your offices or facility. Our focus is on high quality data, intellectual property and outstanding management teams.
The investment is just the beginning of our relationship with the businesses we back.
Managing Partner, Ventures
The investment
A detailed term sheet outlining the key terms of the investment agreement marks the end of the initial due diligence phase. It includes details of valuation, a proposal around how we will interact as businesses and our rights and responsibilities as shareholders in the business. This term sheet represents a platform on which we can agree most of the key investment terms so that the legal process is efficient and smooth moving forward.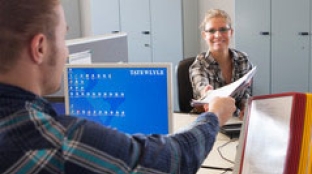 Submit your proposal
We want to keep the process as straight forward as possible: email an executive summary or a short presentation directly to our team
Send a hard copy
By post to our UK headquarters:
David Atkinson or Simon Barnes
Tate & Lyle Ventures
1 Kingsway
London
WC2B 6AT
What is Tate & Lyle Ventures?
Find out what we do and why

About the funds
Find out about our funds and how they work.
Meet the team
Get to know our investment team and their expertise.
Our approach to innovation
Innovation is an important part of our business. There are three areas that make up our offer: New Product Development, Open Innovation and Tate & Lyle Ventures.
New Product Development
We have built a global infrastructure and process that provides outstanding facilities and cutting-edge technology to support our commitment to develop exciting new products and technologies.
Open Innovation
We work collaboratively with start-ups, businesses, individuals, research professionals and educational establishments to help them develop and take their product to market quickly and easily through our Open Innovation process.