Tate & Lyle Ventures LP
A £25 million fund launched in 2006 (now fully committed)
Tate & Lyle Ventures II LP
A £30 million fund launched in 2013 (now fully committed).
The Funds
The funds are structured as Limited Partnerships and managed externally by Circadia Ventures LLP so that we can:
Manage them as independent venture capital funds

Make objective investment decisions quickly and independently

Base what we do on best practice in the venture capital industry

Co-invest with other investors

Meet the needs of our portfolio by helping them to grow into successful businesses
---
Our strategy
We focus on generating financial returns from our investments, so look for companies with:
Defensible technologies

Clear growth plans 

Ambitious management teams building aggressive high growth businesses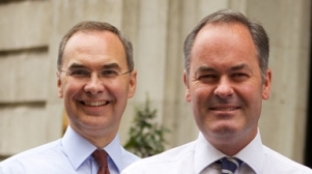 Meet the team
Tate & Lyle Ventures' senior management team provides valuable insight into industry trends and dynamics and supports our commitment to long-term investment.
New Product Development
Innovation is the life-blood of our business; find out our approach to this exciting area of our business and read about some of our product success stories.
Open Innovation
Open Innovation is a separate part of our Innovation offer. If you're not looking for investment but would like help in getting your product to market quickly and easily find out about our Open Innovation process.