Understanding enrichment
Today's health-conscious consumers are actively looking for foods and beverages that are enriched with nutrients such as fibre or protein. Tate & Lyle offers a unique portfolio of enrichment focused ingredients, providing customers a range of benefits and application possibilities. Juices enriched with fibre, heart-healthy snacks, nutrition-packed sports bars and protein enriched nutrition drinks are just a few of the opportunities.
Our fibre ingredients provide a range of nutritional benefits such as gut and digestive health, lower glycaemic response, calcium absorption and cholesterol management. We know that taste is the number one purchase motivator for the majority of global consumers, so we offer soluble fibres that are easily blended into food and beverages without impacting taste, colour or texture. Our fibres also provide excellent digestive tolerance so you can enrich your products with confidence, knowing that you won't impact consumer acceptance.  
Our portfolio of enrichment solutions and application expertise help you to create extraordinary foods and beverages that balance exceptional taste with nutrition.  In addition, we have consumer friendly labelling options, so you can develop a loyal consumer base in today's growing market.
Tate & Lyle has a unique portfolio of fibres that can enhance the texture of your products and provide the nutrition and health benefits desired for your consumers.
Global Product Manager, Health and Wellness
Latest Fibres and Enrichment Trends and Insights
Latest Fibres and Enrichment Trends and Insights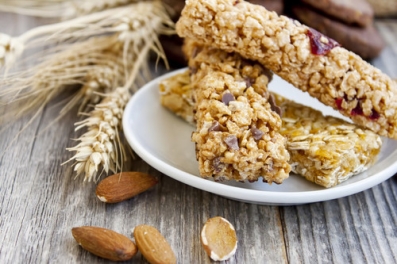 Consumers around the world are looking to reduce their intake of sugar, fat and calories, and increase their fibre consumption. Globally, there is increased interest in products that are perceived to be 'healthier'. However, specific attitudes vary by region.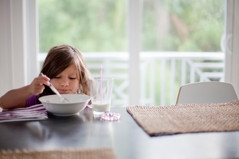 Consumers around the world understand the digestive health benefits of fibre and want to increase their consumption of fibre. They are on the lookout for products that provide fibre but still deliver great taste and texture, while promoting the growth of beneficial gut bacteria. "Fruit and vegetables are not always convenient or popular to eat...
Fact
52% of global consumers are trying to eat more fibre.


Fact
Oat fibre and soluble corn fibre are two of the top preferred fibre ingredients global consumers want to see on product labels.


Fact
94% of consumers in Latin American, 93% of consumers in Asia Pacific and 92% in Africa/Middle East say they're willing to pay more for foods with health attributes.


Fact
PROMITOR® Soluble Fibre provides over 2X the digestive tolerance of inulin.


Discover our fibre enrichment know-how