Search for jobs
Do you want to join a company that is working to make a difference in people's lives? Across the globe, we are improving lives for generations. And we need talented and skilled people to help us on this journey.
About Manufacturing, Engineering and Supply Chain
Manufacturing is split into two divisions: Primary Products for products such as nutritive sweeteners, industrial starches, ethanol, acidulants and animal feed, and Food and Beverage Solutions who develop innovative ingredients that help our customers create better products for their consumers.
Our Engineers make sure our plants run smoothly every day and keep us one step ahead by making sure we can adapt to new product developments. Our Supply Chain teams work together to deliver our Promise – from taking orders to guaranteed delivery; it's their job to provide customers with the best possible experience.
Join one of our Manufacturing, Engineering or Supply Chain teams and take advantage of a culture that values innovation, initiative, responsibility and teamwork. This is fast-paced and challenging work that demands passion and commitment, but you'll take pride in knowing that you've helped to create products that change customer's lives and are enjoyed by millions around the world.
A few words from our people
"There's something special about the team I work with. We all work well together, complementing and helping each other…"
A career with us
Working at Tate & Lyle presents many exciting opportunities for growth and development.
About Tate & Lyle
Tate & Lyle is a vibrant, global and hardworking environment. We make food extraordinary and all our people have an important part to play in making this happen.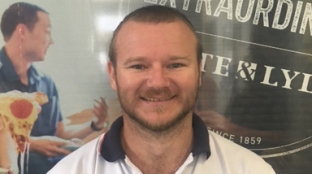 Meet Danny
Take a look at Danny's story to gain an insight into this field of work.