PromOat® Beta Glucan is a soluble oat bran fibre, extracted from wholegrain oats without the use of chemicals.
Introduction to Beta Glucan
Also known as
Beta Glucan, beta-glucan, soluble oat bran fibre, β-glucan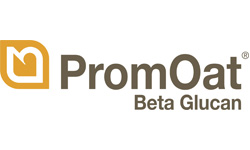 PromOat® Beta Glucan is a soluble oat bran fibre, extracted from wholegrain oats without the use of chemicals. PromOat® is a source of beta glucan, the dietary fibre in oat bran that provides important functional and health benefits. In the body, oat beta glucan helps to maintain healthy blood cholesterol levels. PromOat® Beta Glucan can give consumers access to heart-healthy foods and beverages. Its beta glucan content is 32% or greater, which makes it easy to achieve daily dosages required for specific health benefit claims. It is a versatile functional ingredient, appealing to consumers and manufacturers alike.
PromOat® Beta Glucan is a clean-label fibre from popular oats; it is soluble, clean-tasting, and neutral in colour. Not only can it be used in food and beverage formulations for its beneficial health effects, it can also thicken and stabilise emulsions, and impart an indulgent creamy mouthfeel.
Our non-GMO ingredients offer the same functionality as their traditional counterparts without compromising on taste or texture, meaning you can offer your consumers everything they're looking for in the foods and beverages they love.
PromOat® Beta Glucan is available globally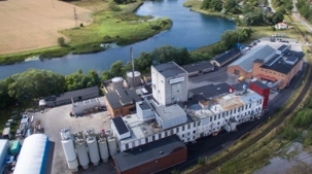 Sale of oat ingredients business
Tate & Lyle has sold its oat ingredients business to Lantmännen.
During the transition period customers should continue to order from (and will be supplied by) Tate & Lyle.
Tate & Lyle's trends and insights
As a business, we rarely stand still. We invest a huge amount of time and energy in researching, assessing and analyzing trends and insights across both industries we work in. Developing a deep understanding of our customers is a big part of our product development approach.
Read more
Explore the trends and insights hub
How we apply PromOat® Beta Glucan
PromOat® Beta Glucan is soluble and has strong water-binding and emulsifying properties, creating a smooth texture and creamy mouthfeel in a variety of products. A natural component of wholegrain non-GM Swedish oats, it can be applied in 'clean label' products for its texturant or nutritional properties. It can be applied in a variety of formulations, combined with other sweeteners and health and wellness ingredients from our food and beverage solutions range.