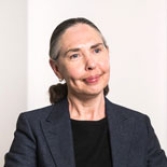 Independent non-executive director
Joined the Board in April 2016. Sybella is Director of Corporate Finance at RELX plc where she is responsible for global mergers and acquisitions. Sybella has extensive commercial and financial experience and brings a wealth of knowledge about the London investment community. Her long career in corporate finance and M&A will be invaluable to the Board's consideration of strategic opportunities. Sybella originally qualified as a barrister and before joining RELX in 1997, she was a member of the M&A advisory teams at Citigroup and later Barings. Sybella is a non-executive director of The Merchants Trust PLC; a member of the Department of Business, Energy and Industrial Strategy's Industrial Development Advisory Board; and a co-chair of the Somerville College, Oxford Development Board.
Member of the Audit, Remuneration and Nominations Committees.
---