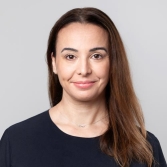 Independent non-executive director
Joined the Board in May 2021. Patrícia is the Global Chief Marketing & Digital Officer of Bayer Consumer Health, and brings over 20 years of experience in global consumer products. Prior to joining Bayer Consumer Health, Patrícia was SVP and Chief Marketing Officer, Mexico for Heineken NV, and held various global, regional and local brand roles for Unilever in Latin America and Europe, as well as marketing roles for Kraft Foods and Tetra Pak International in Brazil.
Patrícia brings digital and brand expertise and significant experience and understanding of growth markets in Latin America. Member of the Remuneration and Nominations Committees.
---