This is how we do things at Tate & Lyle and always has been; we ask the same of everyone who comes to our sites – not just our employees and contractors, but customers and visitors too.

One accident or injury is one too many. Our target is zero and every day we focus on safety in our business.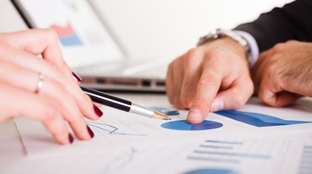 Annual Report
Each year we publish in our Annual Report our key safety performance indicators and how we have performed.
Safety performance
Our Executive Safety Steering Committee, led by our Chief Executive, meets several times during the year to review our safety performance and improvement programmes.
Our goal is to have no accidents or injuries and we work hard to achieve this. We review our safety management programme throughout the year, and use external and internal auditors to review management and controls at all major sites. In addition, our senior executives also carry out safety audits at most of our global sites once a year. 
Key highlights from our 2018 Annual Report
The 2017 calendar year saw an 8% reduction in incidents and an unchanged recordable incident rate for the third year running.
However, the number of lost-work cases increased by 50% (or four incidents) compared to 2016, driven largely by an increase in ergonomic-related accidents. Total hours worked decreased by 8% following the closure of the Singapore Sucralose facility and the completion of major capital expenditure projects in 2016. Hands and fingers remained the most injured body parts at Tate & Lyle, with bruises, sprains and strains the most common injuries. We suffered no fatalities in 2017.
This year we launched our 'Journey to EHS Excellence' aiming to improve Environment, Health and Safety across the Company.
EHS Management System
A system, aligned to international standards for environmental, occupational health and safety, and risk management (ISO 14001 and OHSAS 18001) and a revised global EHS policy.
Tiger Hunts
A new hazard management process that helps identify and evaluate high-risk processes.
STOP Work Authority
Every Tate & Lyle employee and contractor has the authority and responsibility to stop any activity they believe is not being done safely or poses an environmental risk.
Case study
SafeStart® behavioural safety training 
Our responsibility in emergency situations does not stop at our gates. We train our colleagues around the world to think about safety differently in our SafeStart® behavioural safety training.