Taking care of our environment
We strive for continuous improvement of our environmental performance.  We aim to minimize the environmental impact of our energy consumption, water use, and waste generation.
Our collaboration with Land O'Lakes SUSTAIN
Key environmental highlights from the 2019 Annual Report
We measure our environmental footprint in terms of our energy use, our water use and our generation of waste. While we consider our impacts principally within our own operations, we are expanding our focus to include sustainable agriculture, particularly for our principal raw material, corn.
Read the Annual Report for more information >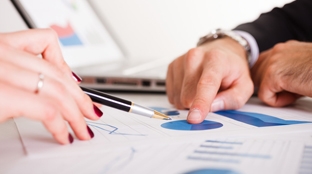 Annual Report
Each year we publish in our Annual Report our key performance indicators and how we have performed.
Energy
Reduced energy use per tonne of production by 4.5%
CO2e
Reduced CO2e emissions per tonne of production by 20.4%
Water
Reduced water use per tonne of production by 1.7%
Waste
Reduced waste to landfill per tonne of production by 10.9%
Workplace
We believe that everyone at Tate & Lyle should be safe, respected and fairly treated.
Community
We want to play a positive role in the communities around us, changing lives for the better through our local and global community progammes and volunteering.
Safety
Safety comes first, both for our employees and for everyone who comes to our sites.